Time for money is a trap that ensnares ever the most time conscious service provider. If you're selling services online, your business would *greatly* benefit from an automated webinar strategy.
Why should you read my thoughts on Automated Webinars? Sometime in 2020, I will have hosted my 1,000th Webinar. Big milestone for me. I create Webinar strategies for Fortune 500 companies as a Consultant. Let's get you started w/ why you need to host your first Webinar.3
#1 – Webinars are the most powerful form of online marketing on the world wide web. What about podcasting, Shadeed? Podcasting is powerful but Webinars engage more of the 5 senses and have been around longer. 4
#2 – Webinars are a huge engagement vehicle. With every minute that a prospect stays on your webinar, they are more likely to become a customer.
What is an Automated Webinar (in plan English)?
It is a pre-recorded presentation that his hosted online. Simply put, an automated webinar is a webinar that is prerecorded. Your audience is watching a webinar that you've already created. What is the value of this approach?6
An Automated Webinar can be used over and over.
The repurposing of your highest performing content is the backbone of an Evergreen content & sales strategy.
Automated Webinars can be viewed around the clock.
The benefit of using Automated Webinars is that you can sell to prospects in different timezones. Wouldn't it be great to wake up to "Notification of Payment Received" messages? It is quite possible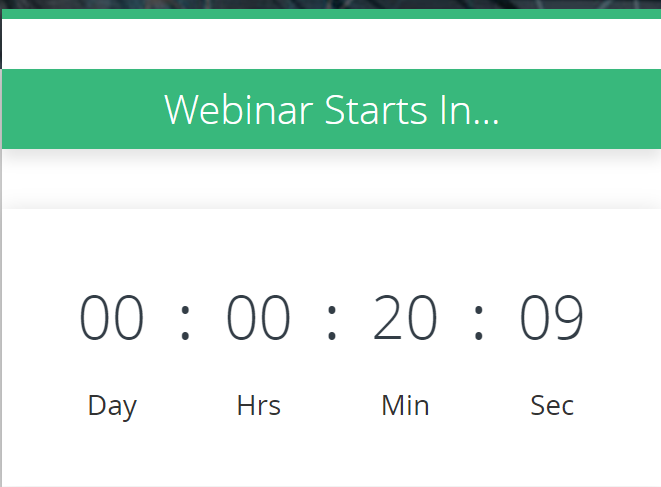 Automated Webinars allow you to liberate your time. By using scheduling software, you don't have to be present while your webinar is playing. Get back to the more important task and generate income.
Automated Webinars can be promoted via social media.
Below are the step-by-step guidelines:
1.)Record your presentation w/ an irresistible sales offer
2.)Upload to a Webinar hosting service
3.)Share the registration page on Twitter
4.)Schedule the webinar registration Tweets using Buffer, Hypefury, Hootsuite
Automated Webinars are a game changer. If you're ready to get started, a 45 minute consultation w/ me will identify:
Your Webinar topic
Target audience
Sales offer
Up-sell strategy
Webinar hosting software
---