Did you know that Twitter can be utilized as a powerful tool to nurture your existing clients and increase the Customer Lifetime Value for your business?
Let's examine how to upload your Customer list into a Twitter Ads Tailored Audience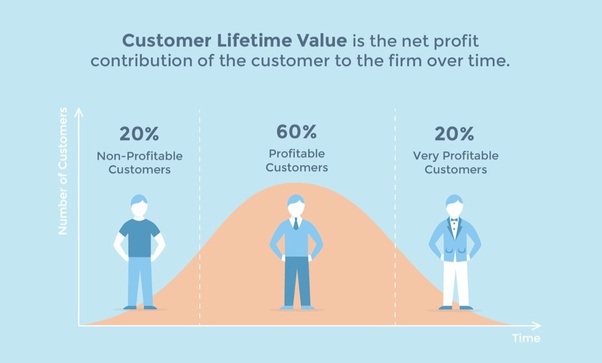 What is a Twitter Tailored Audience?
Tailored Audiences is a feature within Twitter's Ad platform that allows brands to target existing users, site visitors, and customers in order to deliver highly targeted re-marketing content.
I consider this feature to be part of the checklist for a brand on the verge of the next level of Twitter growth.
What do Tailored Audiences allow you to do?
Send "reminder ads" to Gumroad landing page visitors to finish buying your course
Pre-sell your new course to customers who have already bought your products
Cross-sell promotional services and products to your existing subscribers
The Audience manager is a tool in your Twitter Ads account designed for you to review and manage your audiences, you can access it by going to Tools* > Audience manager.
Once an audience is loaded into Twitter Ads, you can use the Audience manager to view details about the audience, edit, or delete audiences. From there you can use your Tailored Audiences in your campaign targeting to directly reach the users you care about.
What is Twitter's Audience Manager?
This is where the magic happens. You can create various audience types and run different campaigns.

Use Cases:
Email list subscribers
Customers from your Gumroad store
High ticket clients can (and should) be targeted separately within Audience Manager
Tutorial Scenario
Scenario: I am a live event Organizer. I am uploading my sponsors and vendor list to Twitter to build a long term nurture and cross-selling promotional campaign.
Open your browser. Go to ads.twitter.com On the dropdown, select
Tools > Audience Manager
How to create a Tailored Audience.
On the upper right of your browser, select Create a New Audience

The dropdown list will have several options. Select the dropdown > Upload Your Own List.
This will enable you to upload your customer list to Twitter's Ad platform.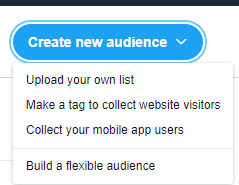 11
In the Twitter Audience Manager dashboard, select a unique name for your Targeted Audience. The user interface allows you to drag & drop your file. Twitter supports .CSV .TSV or .txt file extensions for your customer list.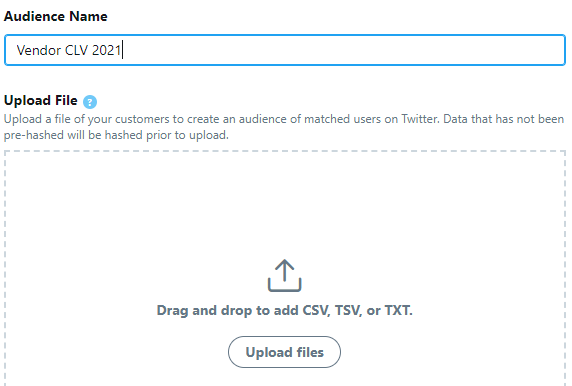 Be sure to agree to all terms and conditions for uploading your Tailored Audience.
Mapping your properties is important. Most customer databases will *not* have Twitter profiles. As an advanced strategy, adding this field in your CRM for your customers and exporting your CRM .CSV file is a powerful way to retarget.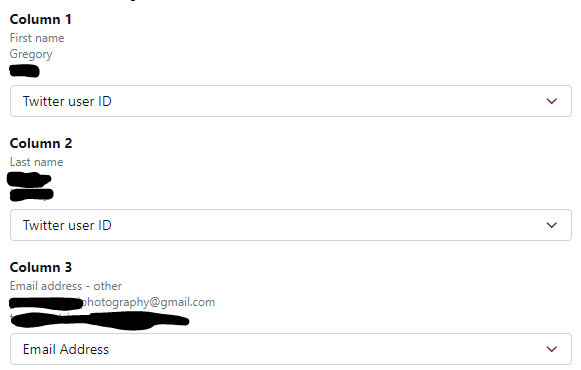 Next, select upload and create on the upper right hand of your browser. This process is time consuming, especially if you've sold a lot of products & services. Why? Twitter is using its search feature to match w/ your .CSV file.
Mapping .CSV files to a new system is never an exact science. The system will produce errors.
Pro Tip: Create a .CSV template as you move forward to minimize errors with your customer records.

Use this tutorial to deepen relationships on Twitter with the following platforms
Gumroad customers
Shopify customers
Etsy customers
PayPal customers (people overlook this audience often)
Stripe customers
In my testing, I have uploaded customer files from all of these platforms successfully.
Organic growth strategies that compliment Tailored Audiences
Create a VIP Twitter group
Only send exclusive content to this group
Create a Twitter Customers list
Engage directly w/ this list daily
Run ads promoting a Customer Only Twitter chat.
Interview customers on Periscope
There's a difference between growing your Twitter audience and using Twitter for business.
Are you generating consistent sales and want to map out a strategy to:
Liberate your time through automation
Spend less time selling while generating sales
Create upsell and downsell sales offers for your course
Book a session below: https://calendly.com/managedpath/rapid-revenue-breakthrough-session-clone
---